"The Irish Quinn"
Board Fanatic







member is offline




Kentucky





Joined: Apr 2009
Gender: Male


Posts: 1,721
Location: USA.gif

Re: Team Maine....WTF ?!!!
« Reply #10 on Jul 19, 2012, 2:08pm »

---


Jul 17, 2012, 2:06pm, Peter Milano wrote:

Tim B again Rob you are SO gay!!!!!! You need to cum play in CT , we not afraid to lose to you it only helps me get better!!!!!!



Tim lives in Tennessee...BUSTED

---

THE PAIN YOU FEEL TODAY WILL BE THE STRENGTH YOU FEEL TOMORROW
Rob Vigeant Jr.
National Champion










member is offline








Joined: Sept 2004
Gender: Male


Posts: 1,940

Re: Team Maine....WTF ?!!!
« Reply #11 on Jul 19, 2012, 3:11pm »

---

Well, if frank, Pete, Tim or whoever wants to tie up next thurs. that would be great
Peter Milano
Board VIP









Northeastern Armwrestling Association Co-Founder/Promoter
member is offline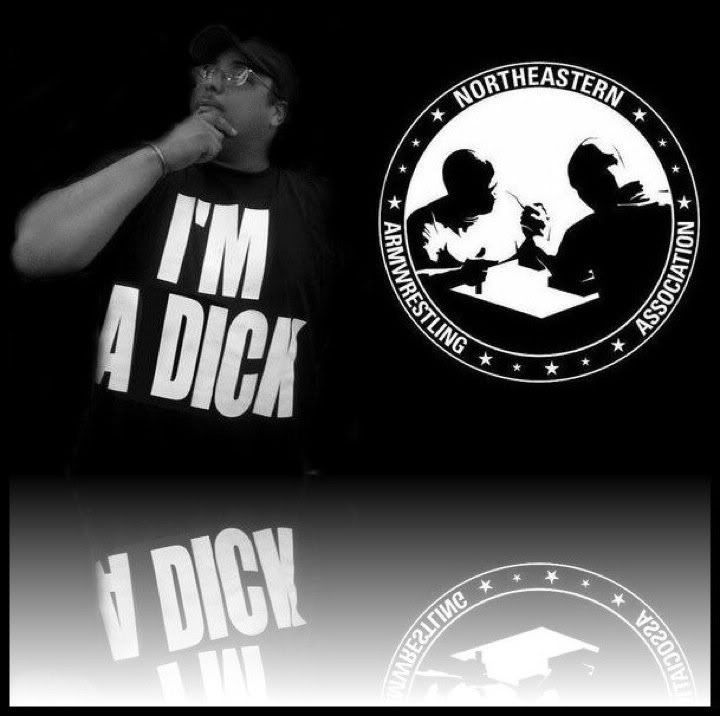 Joined: Mar 2004
Gender: Male


Posts: 7,473
Location: USA.gif

Re: Team Maine....WTF ?!!!
« Reply #12 on Jul 19, 2012, 6:33pm »

---

Tim B again I hate when people come on and state FACTS,and have no clue what they are talking about BUSTED I LIVE IN CT!!!! Im just the #1 armwrestler TENN!!!!!!!So Rob give me or Ron K a call Im out for a few more weeks healing but after that its me Ron Martin R very good hook Cory Jon B and a couple more,its tough makeing practice in portlin CT if I live in TENN, and Ido make it every week!!!!!
George Sheldrick
Bronze Member




member is offline




Vermont





Joined: Jul 2010
Gender: Male


Posts: 121
Location: USA.gif

Re: Team Maine....WTF ?!!!
« Reply #13 on Jul 19, 2012, 6:46pm »

---

Bill Sinks and the crew still pulling on thursdays.. anytime Rob!!
"The Irish Quinn"
Board Fanatic







member is offline




Kentucky





Joined: Apr 2009
Gender: Male


Posts: 1,721
Location: USA.gif

Re: Team Maine....WTF ?!!!
« Reply #14 on Jul 19, 2012, 6:49pm »

---

Theres alot of misinformed people then....

---

THE PAIN YOU FEEL TODAY WILL BE THE STRENGTH YOU FEEL TOMORROW
Rob Vigeant Jr.
National Champion










member is offline








Joined: Sept 2004
Gender: Male


Posts: 1,940

Re: Team Maine....WTF ?!!!
« Reply #15 on Jul 19, 2012, 6:57pm »

---

Tim, shoot me your number or text me, I lost all my contacts
978-645-1735
I can come to the house on Thursday